Book Festival 2023
November 26 - December 3
Jewish Book Festival
Enjoy Jewish literature, meet authors, get your Chanukah shopping done, renew your library, and celebrate with pride!
Chanukah Market (Sunday, November 26): 10:00am to 5:00pm
Book Festival (November 26 to December 3*): 10:00am to 5:00pm
*Friday, December 1: 10:00am to 1:00pm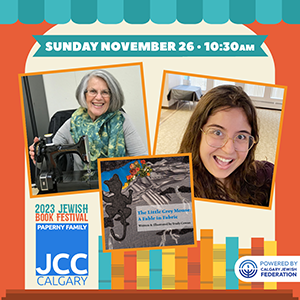 Sunday, November 26
10:30 – 11:30am | Little Grey Mouse
Children's author and storyteller, Trudy Cowan, will enchant us with the tale of Little Grey Mouse, combined with an opportunity to use our imaginations to create our own colourful world, facilitated by Alexis Katzeff. Book signing available.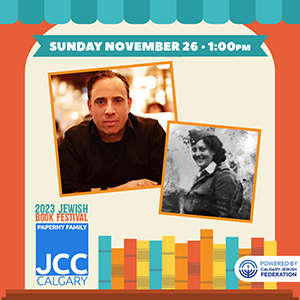 Sunday, November 26
1:00 – 3:00pm | Keynote Event: Crash of the Heavens: Hannah Senesh and the Rescue Mission of the Palmach Parachutists in World War II
Meet Douglas Century, New York Times-bestselling author – born and raised in Calgary – as he discusses the book he is currently writing for Avid Reader Press/Simon & Schuster about the only military mission to rescue Europe's Jews in World War II. In 1943, more than thirty young Jewish volunteers from the kibbutzim in British Mandatory Palestine embarked on this extremely dangerous mission behind Nazi lines, the most famous Palmach parachutist being Hannah Senesh, whose bravery, sacrifice – and poetic gifts – would make her a legend.
Sunday, November 26
3:30 – 4:30pm | Meet the Authors: Conversation, Coffee, and Creativity
Enjoy delicious coffee while chatting with our amazing local authors and creators. Everyone is welcome to join us for this free event!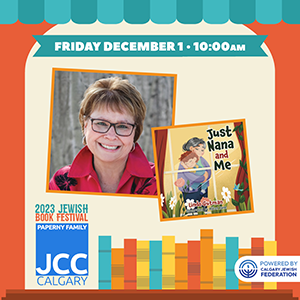 NEW DAY & TIME!
Friday, December 1
10:00 – 11:00am | Just Nana and Me
Children, parents, and grandparents are invited to indulge in a morning of stories, music, and crafts with Linda Gutman, author of Just Nana and Me. Book signing available.
Friday, December 1
11:00am – 12:00pm |  Embracing Divine Flow
A nourishing hour of wellness through sound, meditation, poetry, and uplifting conversation! Meet the award-winning author, poet, educator, healer, and musician behind Chasia's Enchantment and Embrace Your Divine Flow, Hilda Smith.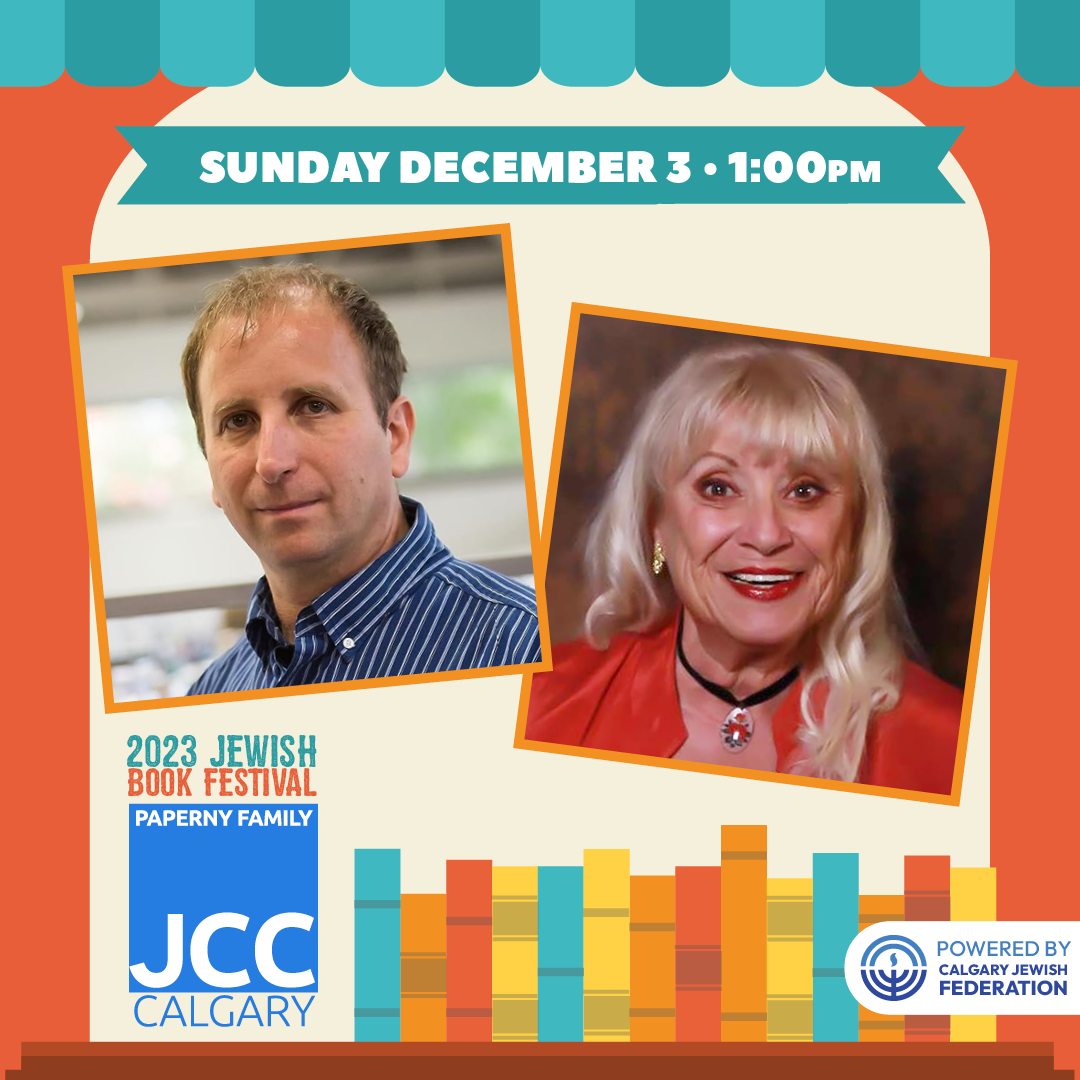 Sunday, December 3
1:00 – 2:15pm | Never Again – Same topic, Two Very Different Genres and Styles
Author Ron Friedman presents his book, Typhoon Time, the story of a modern Typhoon Class submarine that travels back in time in an attempt to stop WWII and the Holocaust.
Only a Bad Dream? is an autobiographical drama, where writer Sahbra Markus tells of her early years through her most vivid memories, as one of the youngest survivors of the Warsaw Ghetto. Courageously sharing some of her childhood experiences, Sahbra will also discuss her journey into becoming an author.