Book Festival 2020 – Lawrence Wright
November 14, 2020 @ 6:00 PM

-

7:30 PM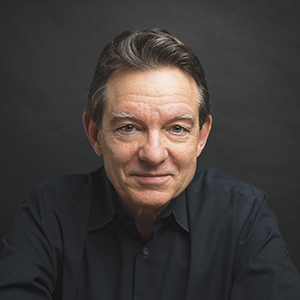 Calgary JCC has joined with the Marcus JCC in Atlanta to offer premium literary programming through this year's virtual Book Festival.
The End of October: A Novel
ZOOM Webinar Author Talk and Q&A
$11USD for one virtual ticket or $35USD for one virtual ticket and copy of book (shipping included)
"An eerily prescient novel about a devastating virus that begins in Asia before going global… A page-turner that has the earmarks of an instant bestseller." — New York Post
In this riveting medical thriller–from the Pulitzer Prize winner and best-selling author, Lawrence Wright –Dr. Henry Parsons, an unlikely but appealing hero, races to find the origins and cure of a mysterious new killer virus as it brings the world to its knees.
At an internment camp in Indonesia, forty-seven people are pronounced dead with acute hemorrhagic fever. When Henry Parsons–microbiologist, epidemiologist–travels there on behalf of the World Health Organization to investigate, what he finds will soon have staggering repercussions across the globe: an infected man is on his way to join the millions of worshippers in the annual Hajj to Mecca. Now, Henry joins forces with a Saudi prince and doctor in an attempt to quarantine the entire host of pilgrims in the holy city… A Russian émigré, a woman who has risen to deputy director of U.S. Homeland Security, scrambles to mount a response to what may be an act of biowarfare… Already-fraying global relations begin to snap, one by one, in the face of a pandemic… Henry's wife, Jill, and their children face diminishing odds of survival in Atlanta… And the disease slashes across the United States, dismantling institutions–scientific, religious, governmental–and decimating the population. As packed with suspense as it is with the fascinating history of viral diseases, Lawrence Wright has given us a full-tilt, electrifying, one-of-a-kind thriller.
Lawrence Wright is a staff writer for The New Yorker, a playwright, a screenwriter, and the author of ten books of nonfiction, including The Looming Tower, Going Clear, and God Save Texas, and one previous novel, God's Favorite. His books have received many honors, including a Pulitzer Prize for The Looming Tower. He and his wife are longtime residents of Austin, Texas.