Our fitness facility has everything you need to get fit – or keep fit if you are ahead of the game! We have a great selection of training equipment, and even something our trainers call, "the cage" (we promise it's not as scary as it sounds).
At the JCC we believe in a friendly and welcoming atmosphere. Working out shouldn't be an intimidating occasion. If you don't know how to use a piece of equipment, feel free to ask the weight room monitor for some help. And if you are really unsure, book a session or two with a personal trainer to get familiar with the equipment. Working out should be an enjoyable experience. Come on… we know you can do it!
Effective April 7, our weight room will be closed until further notice.
We are still offering pre-booked, in-person, one-on-one and one-on-one household personal training sessions.
We will continue to offer a number of virtual programs including our GroupX classes.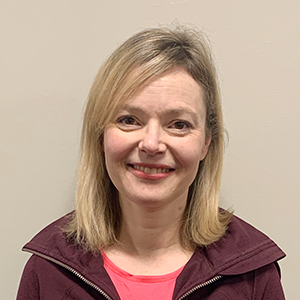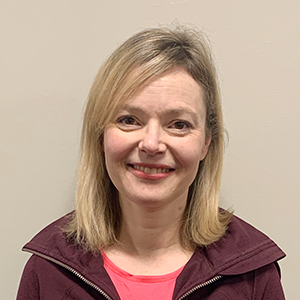 Cathy Bjorndalen
Fitness Program Manager
Cathy is a born and raised Calgarian who avidly participated in group fitness at the JCC in the early 1990s and also took her ALFCA training in 1993. After she…
read more