Calgary JCC is a safe space where all are welcome, regardless of age, faith, or stage of life. Here, we provide world-class programs and services that challenge both mind and body, enhancing the quality of life for all Calgarians. Underlying everything we do are the Jewish values of kindness, respect, tikkun olam (repairing the world), and life-long learning. These values live through our programs and services, from exercise classes to community speakers, and from daycare to bridge club. We see these values embraced through our work with community partners to make our city a better place to live, work, and play.
As a not-for-profit charity, we rely heavily on grants and fundraising to provide quality programs and services that are affordable to all. When you support the JCC, you help give us the resources to create exceptional programs that serve and sustain our community today and for the future.
There are many ways you can donate to the JCC. All gifts big and small are really appreciated.
Birdies for Kids
We are pleased to announce that Calgary JCC has been selected as a participating charity for Shaw Birdies for Kids presented by AltaLink. Birdies for Kids (BFK) is a non-profit program run under the Calgary Shaw Charity Classic Foundation. All donations to the JCC are matched up to 50%. The official donation period runs until Sunday, August 30.
Make your donation go further! Call 403-537-8597 or email.
Chaver Donation
As a chaver (friend), your $180 donation* will help the JCC to continually provide the finest in programs and services and assist in maintaining one of the most unique facilities of its kind in Calgary. Your donation will ensure that the next generation can continue to feel welcome – creating special experiences, friendships, and memories.
Be a chaver today!
Call 403-537-8597 or email.
*Full tax receipt for either: one time $180 donation or 12 monthly payments of $15.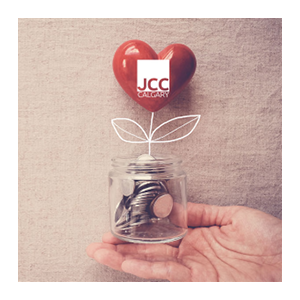 LIFE & LEGACY®
Imagine if you could provide a gift to the Calgary Jewish Community Centre that would last forever.  LIFE & LEGACY is designed to help you create permanent legacy gifts, demonstrating your belief in the continuity of Jewish life in Calgary for generations to come. Our legacy donors are just like you and come from all walks of life. What we share is our commitment to the Jewish community and the broader Calgary community – striving and engaging to make a positive impact that endures for all life's ages and stages.
You belong here! Your legacy gift will ensure that future generations will continue to belong here for many years to come. Thank you to our donors for giving a gift to the Calgary JCC that will last forever:
Anonymous (5)
Dan Balaban & Family
Michael Balaban
Rachel & Jerrad Blanchard
Josh Inhaber
Diana Kalef & Elliott Steinberg
William M. Katz
Birgit Krausch
Ron & Barb Krell
Phil & Harriet Libin
Stuart & Elaine Myron
Joe & Robyn Oppenheim
Rob & Beth Ordman
Alex Osten
Cynthia & David Prasow
Lynne & Ralph Preston
Kimberly Rothenberg & Leonard Seidman
Deborah Shnay
Deborah & Adam Silver
Jason Switzer & Lindsey Stene (Ruben & Sasha Switzer)
Sam & Ida Switzer
For more information on our LIFE & LEGACY initiative please email Zain Hoosen or call 403-537-8597 for more information.