If I Forget Thee, O Jerusalem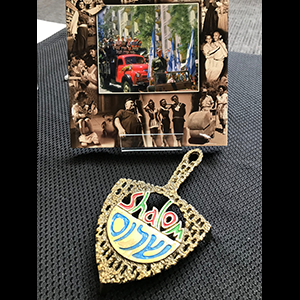 In honour of Israel's 73rd anniversary of Independence, the JCC is curating an exhibit of treasured souvenirs from the first 30 years of statehood.
If I Forget Thee, O Jerusalem is a virtual exhibit focusing on brass and enameled memorabilia. If you have any artifacts that fit into this criteria, we would love to include a picture(s) in our exhibit. Each artifact must be accompanied by a short caption, describing the artifact's story and acquisition. To submit or for more details email Shula Banchik, Arts and Culture Manager.