Shmita Exhibit – Call for Submissions
Shmita Exhibit – Call for Submissions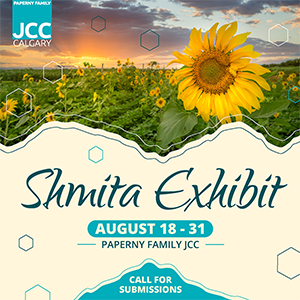 CALL FOR SUBMISSIONS
For the Paperny Family JCC's Shmita Exhibit from August 18 to 31.
We are hosting an open exhibit highlighting local artists who have created pieces that align with sustainability, agriculture, and the Jewish yearly cycle.
Open to all levels of talent.
Artists may submit a ritual object, fine art, or film / video.
Deadline for submissions is Friday, July 8.
For more information or if you have questions, please email Karina Szulc or call 403-444-3158.