Sports Dinner 2023
Thursday, June 8, 2023
32nd Annual Sports Dinner
This year marks the 32nd anniversary of the Paperny Family JCC Sports Dinner presented by ATB Financial. We are pleased to have NBA icon, Bill Walton as our featured speaker and Vice-Chairman & President of the Calgary Surge, Jason Ribeiro as our master of ceremonies.
This corporate event is our largest fundraiser of the year and one of the biggest fundraising dinners in Calgary. As a not-for-profit organization, the JCC is a community centre that relies on fundraising to provide social, educational, recreational, and cultural programming to individuals and families of all ages, stages, and backgrounds.
For sponsorship opportunities contact Rhona Shore at 403-444-3168 or email.
Individual Tickets – $350
Table of 8 – $3,500

Price includes dinner and host bar. Call 403-444-3145 or email to purchase.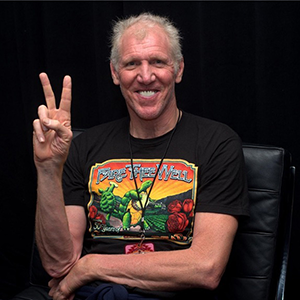 About Bill Walton
Bill Walton was born in San Diego, CA where he was introduced to the game of basketball while in the fourth grade. In high school, Walton became the first and only high school player to ever make the USA Senior Men's National Basketball Team and play in the World Championship and/or Olympics.
Walton enrolled at UCLA in 1970. He was a member of two undefeated NCAA championship teams compiling an NCAA record 88 consecutive game winning streak. Bill Walton is a three-time recipient of the NCAA Player of the Year Award, three-time All-American College Player, and winner of the Sullivan Award for the United States Best Amateur Athlete of 1973. At UCLA, Walton was a scholar-athlete who also earned Academic All-American honours three years in a row. He graduated with honours and went on to attend Stanford University Graduate School of Law in the early 1980s.
Walton's professional career began when he was the number one overall pick in the 1974 NBA Draft by the Portland Trail Blazers. He was a member of their championship team in 1977. Nine years later he earned another championship title, this time with the Boston Celtics in 1986. Bill Walton was the NBA's Most Valuable Player, 1978; all-NBA First Team, 1978; NBA All-Star Team, 1977 and 1978; NBA Playoff's MVP, 1977; winner of the NBA Sixth Man Award, 1986. Walton is one of only four players in the history of basketball to have won multiple NCAA and multiple NBA Championships. Walton is also the second of only five players in the history of the NBA to lead the league in both blocked shots and rebounding in the same season.
He remains active in basketball through clinics, camps, coaching, and television commentary. He started his broadcasting career in 1990 as an analyst for the then Prime Ticket Network. Walton currently serves as an NCAA broadcaster for ESPN and the Pac-12 Network.
In 1993, Walton was inducted into the Basketball Hall of Fame. For his television broadcasting work, Walton has been nominated for numerous Emmy awards and in 2001 won an Emmy for best live sports television broadcast. In 1997 Walton was selected as one of the NBA's 50 Greatest Players of all Time and was inducted into the National High School Sports Hall of Fame, making him the first male basketball player to be honoured from California.
Throughout the course of Bill's life he has faced and overcome many challenges. Growing up, he was faced with a severe stuttering problem, barely able to say the words "thank you" until well into his early adulthood. Bill now says that learning how to speak is his greatest accomplishment in life. He also had severe orthopedic challenges and over two years of partial paralysis resulting in 38 surgeries in his back, neck, and feet.
Bill is an avid biker and perhaps one of the most well known Dead Heads of all time, having been to over 1,000 of their concerts. Walton currently resides in his hometown of San Diego with his wife Lori. They are the proud parents of four sons.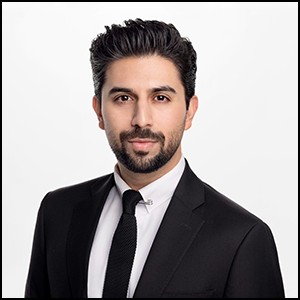 About Jason Ribeiro
Jason Ribeiro is a father, community advocate, and Vice-Chairman & President of the Calgary Surge Professional Basketball Club.
Jason holds degrees from McMaster University, York University, and Brock University, and is currently a nationally-awarded Doctoral Researcher at the University of Calgary.
Jason has held progressively senior roles in global consulting and economic development, and is regularly relied upon for trusted thought leadership and public affairs commentary in local and national media. A passionate corporate director and community volunteer, Jason serves on boards and committees within the Alberta Motor Association, Sport Calgary, and EducationMatters. He recently received the Queen Elizabeth II's Platinum Jubilee Medal in recognition of his significant contributions to Alberta. However, Jason's greatest achievement is the family life he's built with his wife, Dr. Natalie Scime and their young son Matteo.
His latest venture, the Calgary Surge, is an extension of his passions and unwavering commitment to the city he loves in his bones. Jason is steadfast in his belief that the sport of basketball can bring people together and help build a Calgary that leaves no one behind.
Thank You to Our Sponsors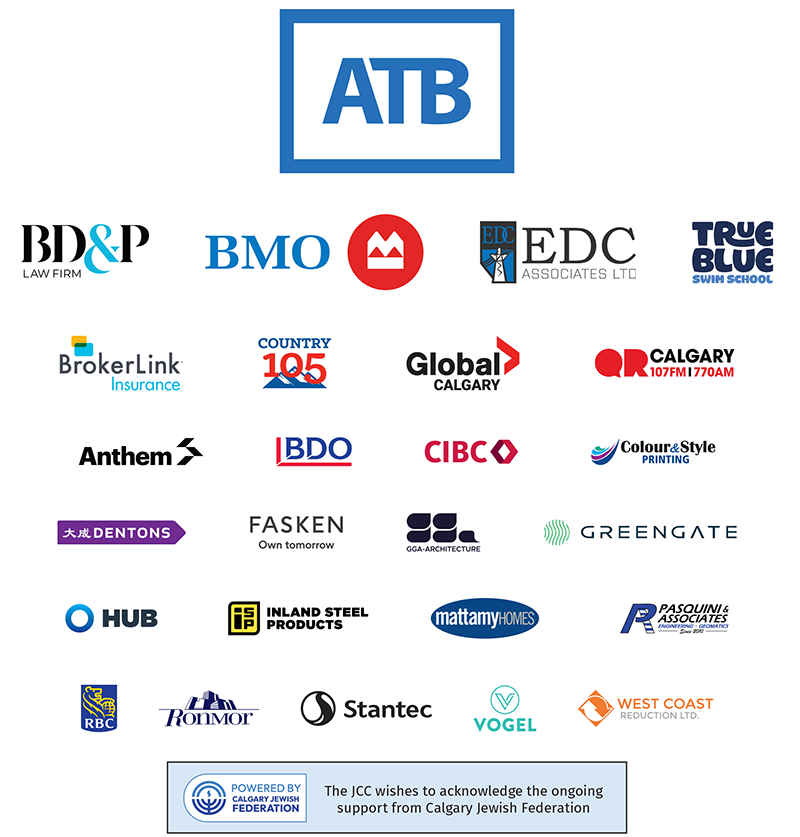 About the Paperny Family JCC
For over 40 years, the Paperny Family JCC is a place where lifelong, meaningful connections have been made. Whether it is swimming laps in our salt water pool, taking a yoga or spin class, enrolling your children in our licensed childcare programs, building cultural bridges, or meeting with friends at a Golden Age monthly luncheon – the future of the JCC is up to all of us.
Our vision is focused on sharing diverse experiences in a safe and inclusive space for everyone. We continue to be guided by our core values when planning and executing all of the programs and services that we offer.
"Community" is our middle name and maintaining the culture that goes along with that is – and has always been – our number one priority. As always, we are stronger together!