Book Festival 2020 – Mike Leven
Book Festival 2020 – Mike Leven
October 29, 2020 @ 6:00 PM

-

8:00 PM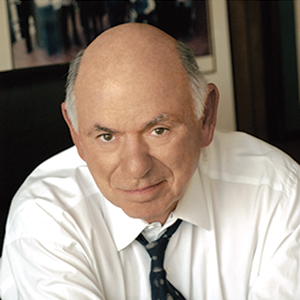 Calgary JCC has joined with the Marcus JCC in Atlanta to offer premium literary programming through this year's virtual Book Festival.
Can't Do It Yourself: How Commitment to Others Leads to Personal Prosperity
ZOOM Webinar Author Talk and Q&A | Click for Tickets
$11USD for one virtual ticket or $36USD for one virtual ticket and copy of book (shipping included)
Mike Leven, a storied hotel executive and respected Jewish leader, served at the helm of the Days Inn, Holiday Inn, Las Vegas Sands, and other noteworthy hospitality businesses and most recently as the CEO and chairman of the Georgia Aquarium. In his new book, Can't Do It Yourself, Leven takes the reader on a journey through his life, from growing up in a multi-generational household with Russian immigrant grandparents in a close-knit Jewish community in Boston, through his time in Alpha Epsilon Pi at Tufts University, and then his career as an executive for some of the most noteworthy hotel chains. Each chapter ends with 11 different lessons to live by in business and life.
Part memoir, part business book, Can't Do It Yourself recounts a range of fascinating stories from the late 1930s to present-day, from his family vacation to the segregated south as a teenager, to his central role in founding the Asian American Hotel Association to support Indian immigrant franchisees overcome discrimination and build their businesses, to his first job working as a social worker for civil rights leader John Moreland, to his time at the helm of the Las Vegas Sands in the wake of the 2008 financial crisis.
Mike Leven has served as the president and chief operating officer of the Las Vegas Sands Corporation, in addition to roles of the chairman and chief executive officer of US Franchise Systems, the president and chief operating officer of Holiday Inn Worldwide, the president of Days Inn of America, and most recently was the volunteer chief executive officer and chairman of the Georgia Aquarium. He is a longtime leader of the Jewish community in Atlanta and nationally, including with the Atlanta Jewish Federation. In 2019, he co-founded the Jewish Future Pledge – a national movement to inspire individuals and families to pledge 50% or more of the charitable giving in their estate plan to Jewish and Israel-related causes.