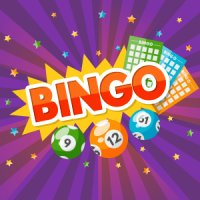 Bingo
Join us on Zoom for Virtual Bingo with our Client Relationship Manager, Zain Hoosen, the most entertaining caller in town! Get your virtual daubers ready for an hour of bingo fun every Friday at 2:00pm. Spaces are limited so email Zain to reserve your spot and he will reply with a confirmation and Zoom number to join in!
Favourite JCC Activity
Hey kids! Send us a drawing of your Favourite JCC Activity and you will be entered into a contest to win an order of fries (everyone's favourite) from Karen's Café, when the JCC opens again! Get an extra order if you include the "JCC" letters with corresponding words that are positive and inspiring. For example: Joyful, Caring, Community. Email your entries and we will share on our Facebook album!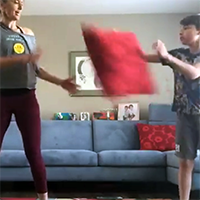 Family Fun Fitness
Get your body moving! Join Jenn (and Zach) on our GroupX Facebook group for a live class to get ready for Shabbat! A fun time for your family to exercise together every Friday at 3:00pm.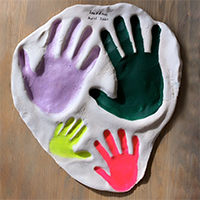 Family Hand Mold Keepsake
While you stay at home, want a fun, family activity that's easy to do? Not only can you get the little ones involved but they'll be proud contributors to your family project! Mix 500g flour, 250g salt, and 250ml water into a dough. Roll out and press handprints. Bake in oven on lowest temperature for four hours and leave to cool before painting. Finish with varnish to seal.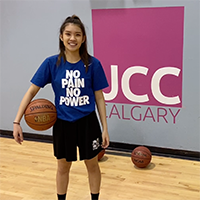 JCC Basketball
Do you have basketball fever? Learn the basics with Johanna in preparation to join our class and play again when we re-open our doors! Check out her videos here.