Children, Youth & Teen Menu
Half Day Programs for Kindergarten Children
Daily from 12:00 – 3:00pm
REGISTRATION IS NOW OPEN!
Children take part in a different activity each day and you can register for as many days as you want from one to five days a week.
Transportation from school is available at select schools and currently includes: Chinook Park, Louis Riel, Nellie McClung, and The Calgary Jewish Academy.
Please note that classes may have limited spots or be sold out.
For more information or to register, contact our Customer Service Desk by email or call 403-253-8600, ext. 0
Mondays – Kids Can Skate (September – March)
Come join us for a fun afternoon of ice skating at Trico Centre. Participants will take part in the City of Calgary's Learn to Skate program with their instructors.
Mondays – Kids Can Bike (April – June)
This program will encourage your child to ride their bike comfortably without training wheels. If your child knows how to ride a bike, we will work on some new techniques and skills. Everyone will learn about pathway/road safety.
Tuesdays – Kids Mind, Body & Soul (September – January)
Our instructor, Skjei Sharma introduces basic yoga skills and focuses on the origin of Iyengar Yoga. Participants learn about yoga through basic yoga positions, play and games.
Tuesdays – Kids Fitness (February – June)
Fitness class is a great way for kids to release energy while practising new skills and movements at the same time. We try to incorporate functional movements such as balance and agility through various tag games and obstacle courses, as well as some sport-specific skills in soccer, basketball, and hockey.
Wednesdays – Kids Science (September – June)
This program is designed to captivate the curious nature of young children. They will share intriguing learning experiences that are interactive and age-appropriate. Kids will enjoy engaging demonstrations, perform simple experiments and will discover how science can help us better understand the world around us!
Thursdays – Kids Can Swim (September – June)
This class will ensure your child is active to the extreme. Kids will engage in two of their favorite activities: playing, running, and jumping in the gym, and swimming lessons through the Life Saving Society.
Fridays – Kids Taekwon-Do (September – January)
Introduction to martial arts aimed to get your child active and focused. This class is lead by trained Taekwon-Do instructors.
Fridays – Kids Can Create (February – June)
Aliki's Art House  will be offering a Mini Masters Drawing Classes – Children will be introduced to the elements of lines and shapes as the foundation of learning to draw. Using a sequential method and regular practice, students will create sophisticated artwork while enjoying the creative process. As they experiment with art materials and tools, students discover the beauty of colour, texture, and depth.   We also encourage freedom to express interesting details in their artwork. This class is tons of fun and improves focus, motor skills, listening skills, and direction following!

Classes subject to change.
Registration Form
Download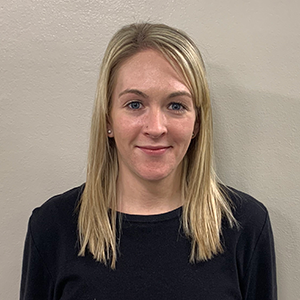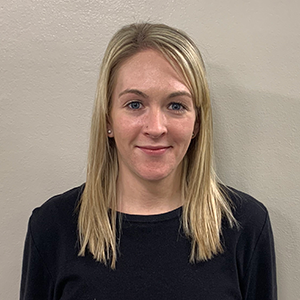 Ashley Murray
Children's Programs Manager
One of the newest members of our staff team, Ashley is a born and raised Calgarian who worked hard throughout her schooling, graduating with Dean's List Honours and a Bachelor…
read more