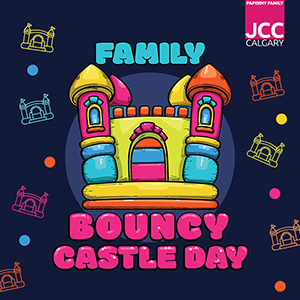 Calgary JCC
1607 90 Avenue SW, Calgary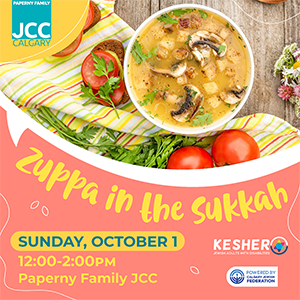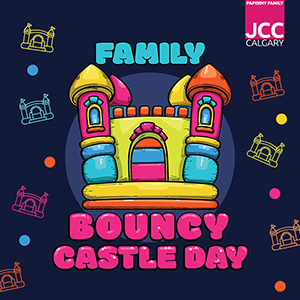 Bring the family for a great time in our giant bouncy castle! Free for members | Drop-in fee for public. For more information, email Cherlene Magnuson or call 403-444-3159.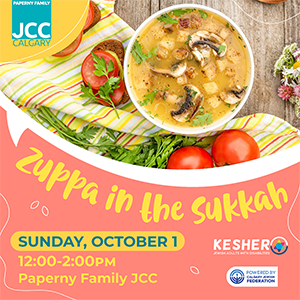 This event it SOLD OUT. Enjoy a hearty soup and sandwich as we celebrate the second night of Sukkot. View poster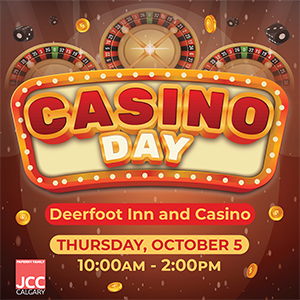 Join us for a fun time at the Deerfoot Inn and Casino! Leaving at 10:15am sharp. Returning at 2:00pm. $12 per person. Includes transportation on the JCC bus and lunch at the casino - space is limited. Register by October 3 at the Customer Service Desk or call 403-253-8600, ext.0 For information email Nessie Hollander […]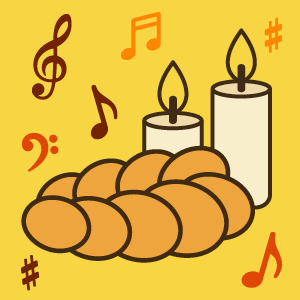 Everyone is welcome to celebrate Shabbat at the JCC with songs, candle lighting, kiddush and hamotzi.